Here is why, the poorly photographed version.
**If p t max or L.E.S. wanted to redo these photos I would be happy to change them, but I think they will illustrate the point.**
First, this dimple in the frame, the bullet gets NOWHERE NEAR this. We aren't talking hand grenades and horseshoes, were talking next county over.
There is no reason to touch this, ever.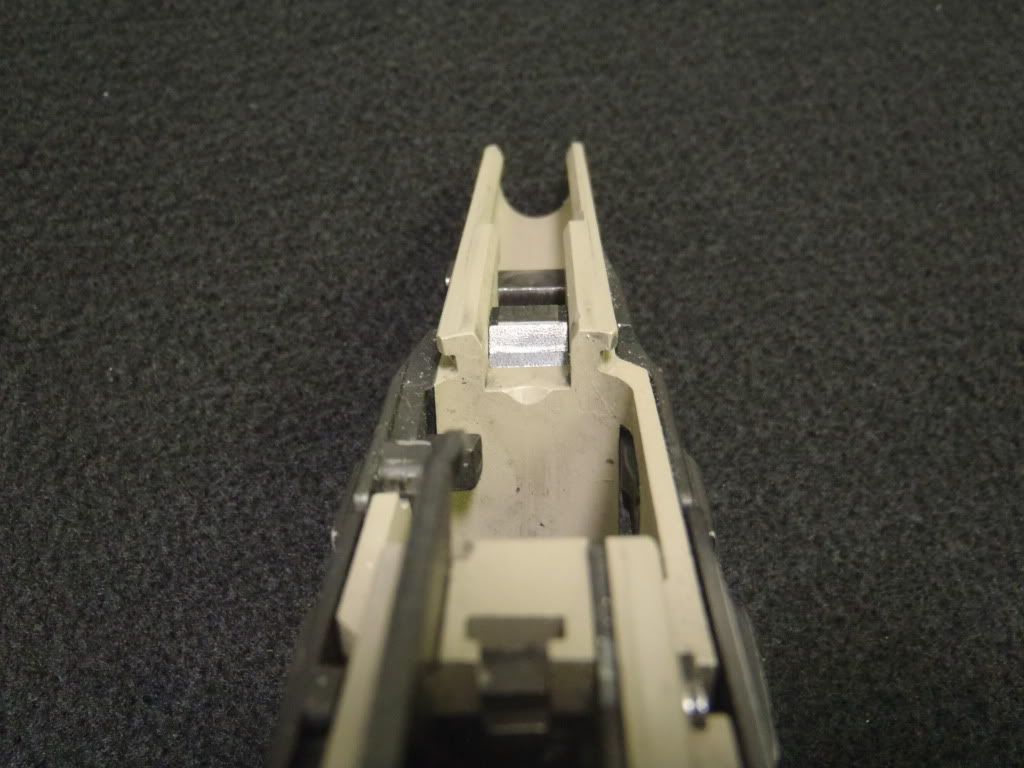 This is where the barrel sits in full recoil before the round is stripped from the mag.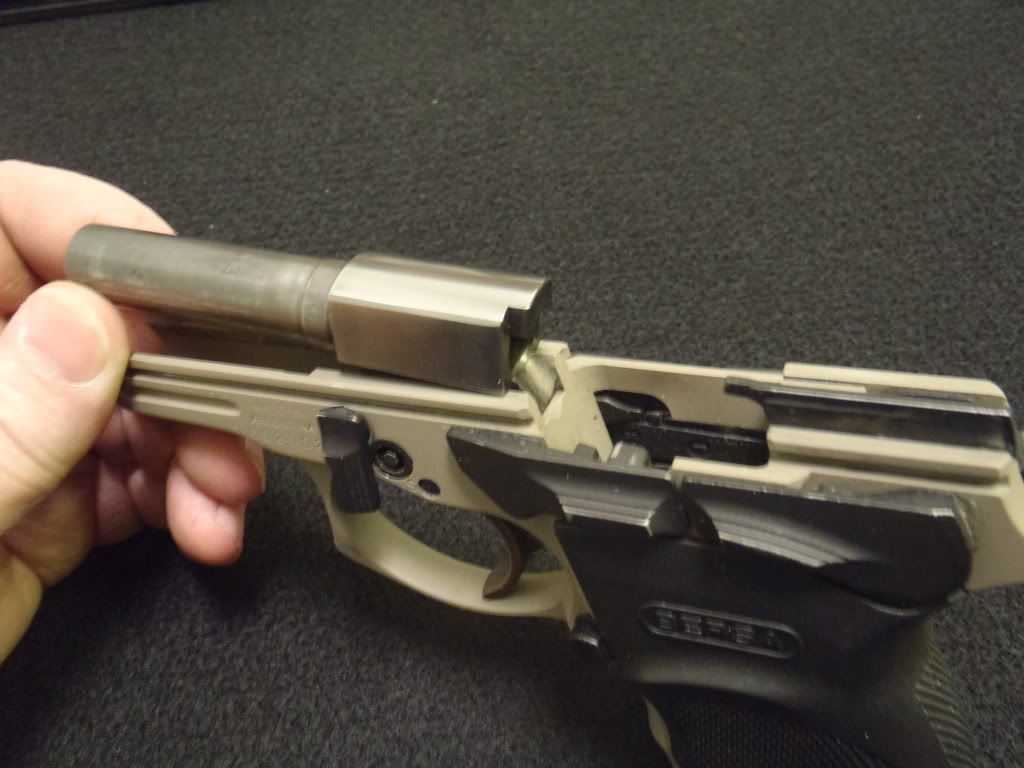 This is how the round addresses the feed ramp from the mag.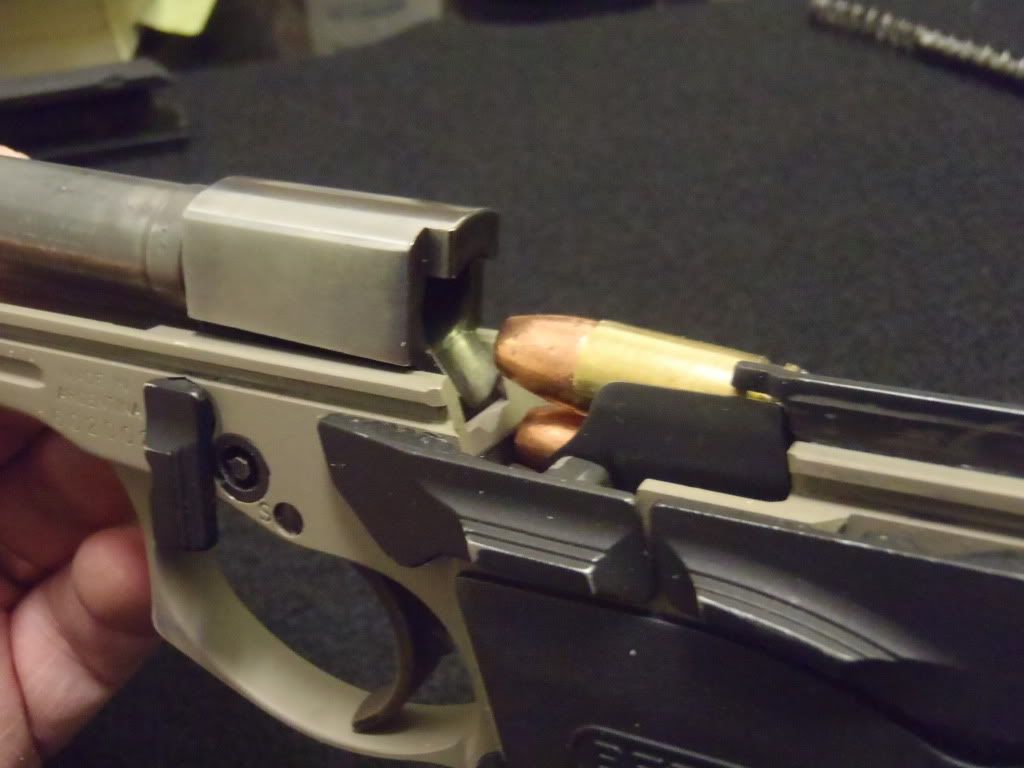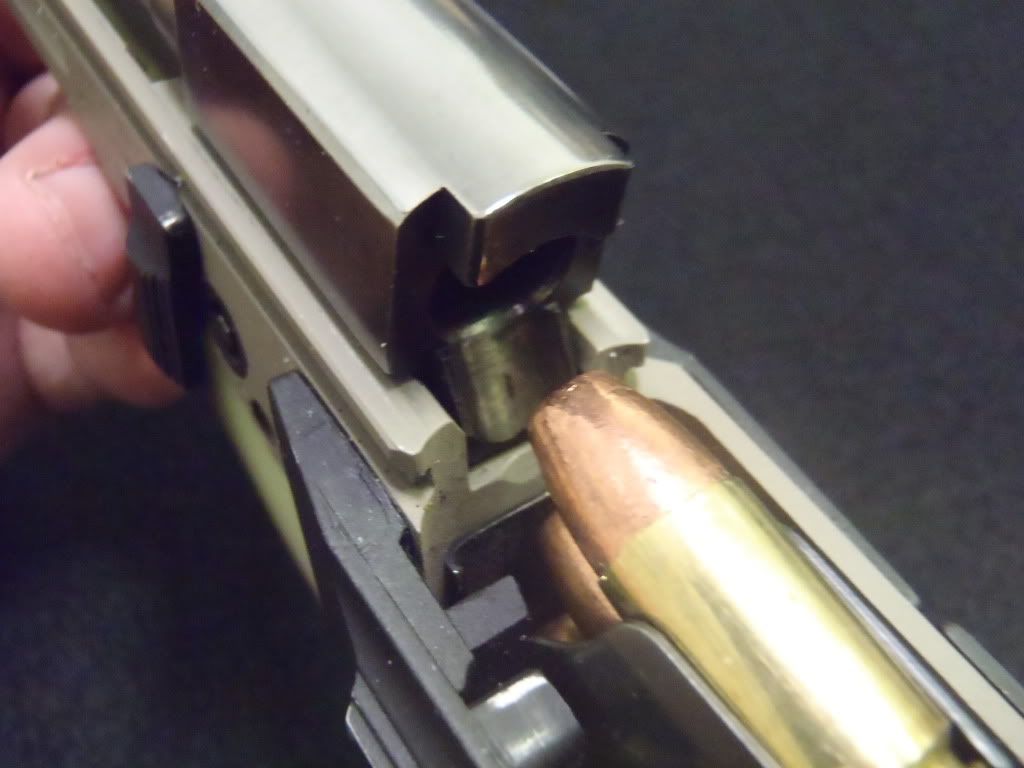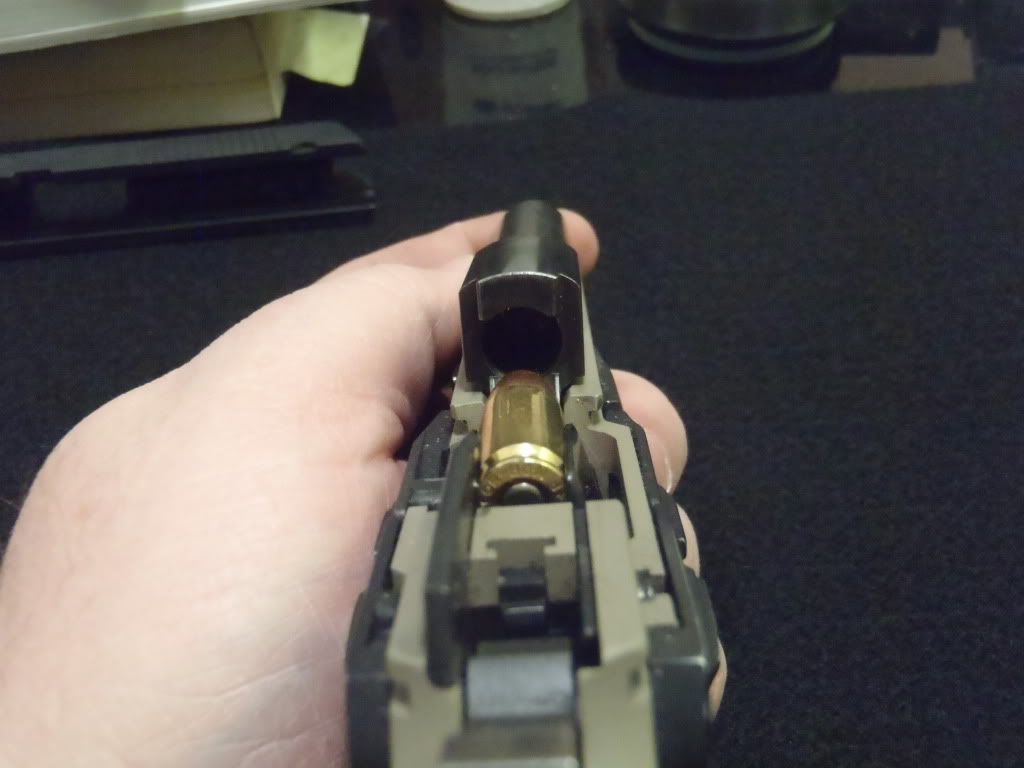 So, just looking at it may leave some doubt. I shall now remove it.
This is Prussian Blue. It's just a high contrast paste we machinists use when we want to see how pieces of metal contact each other.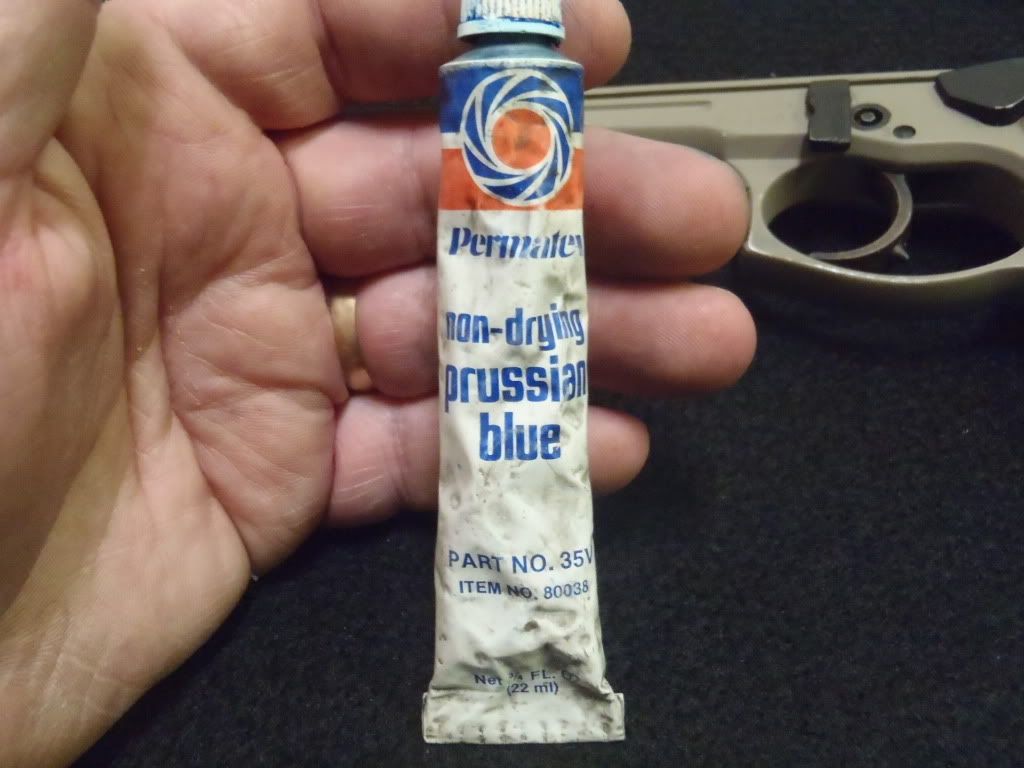 I put a little on the frame.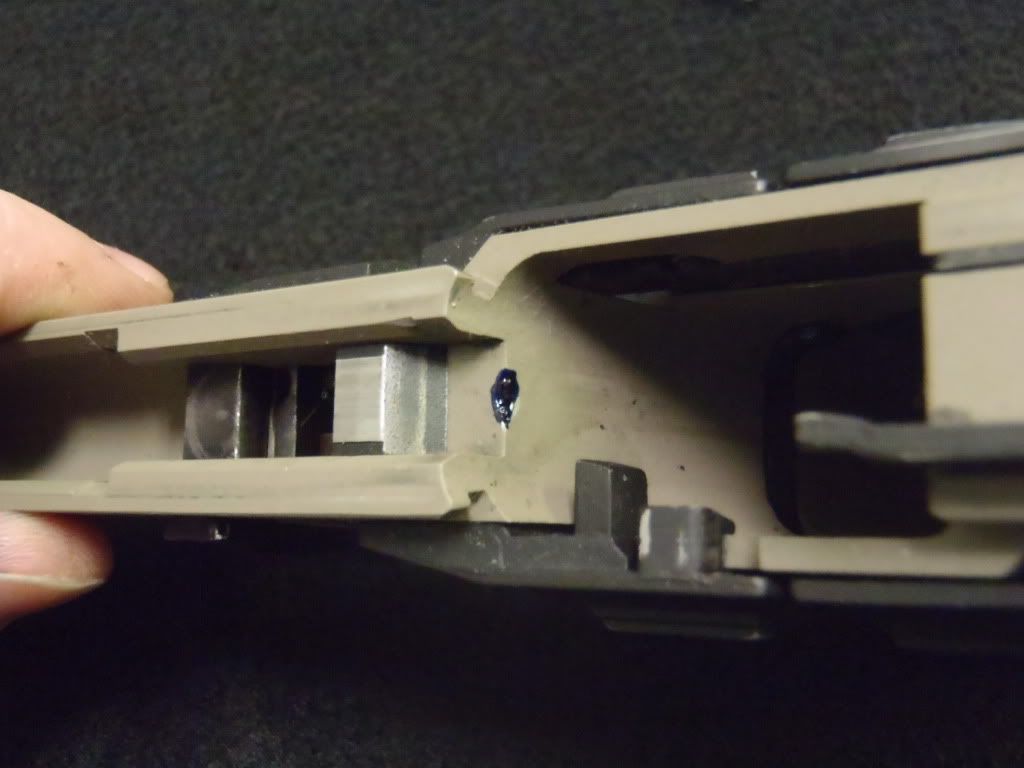 And the feed ramp.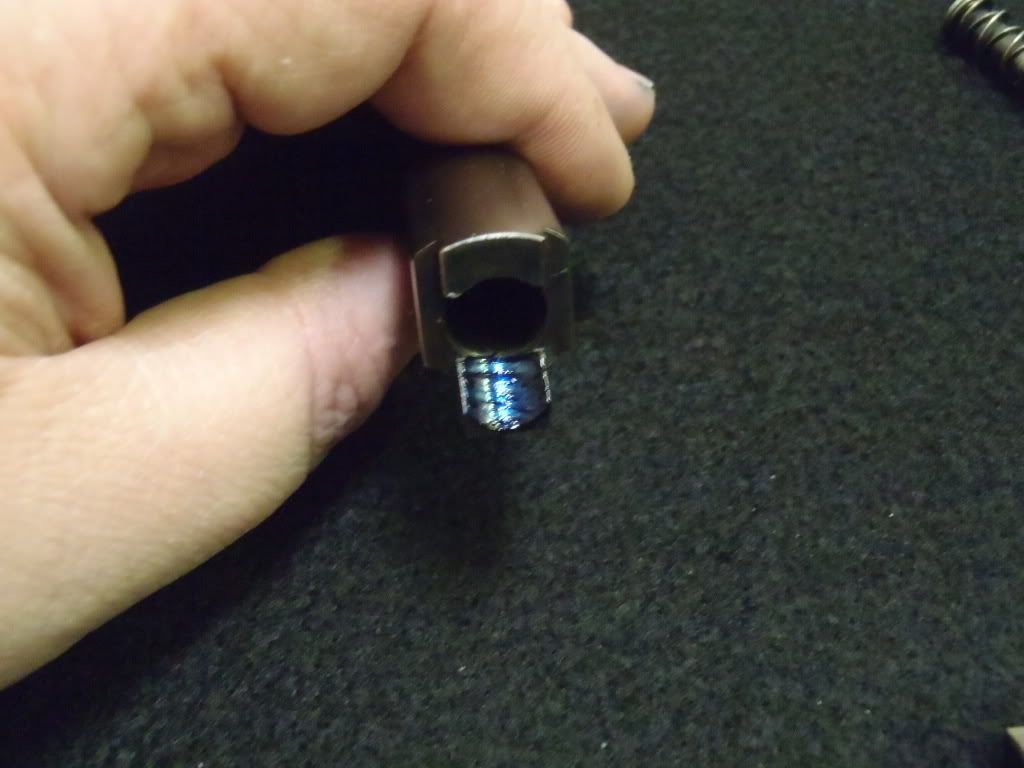 Then I carefully reassembled it so as not to disturb my blueing and using the slide stop I chambered a round. Granted this is not as good a test as loading by fire but I didn't have time to run up the street to the indoor range today.
After careful disassembly you can see the frame never got touched and the feed ramp shows what I already knew, the round contacts the ramp a little over half way up its face.
In the pics the slide mark looks a little to the left, but I couldn't get the camera to focus any closer.
The bullet just scooped up a little on the tip.