Block the wheels and disconnect the negative battery cable...
This is a pre-Pro UC9 - HC and Pro models will be similar.
First the obvious, make sure it's unloaded...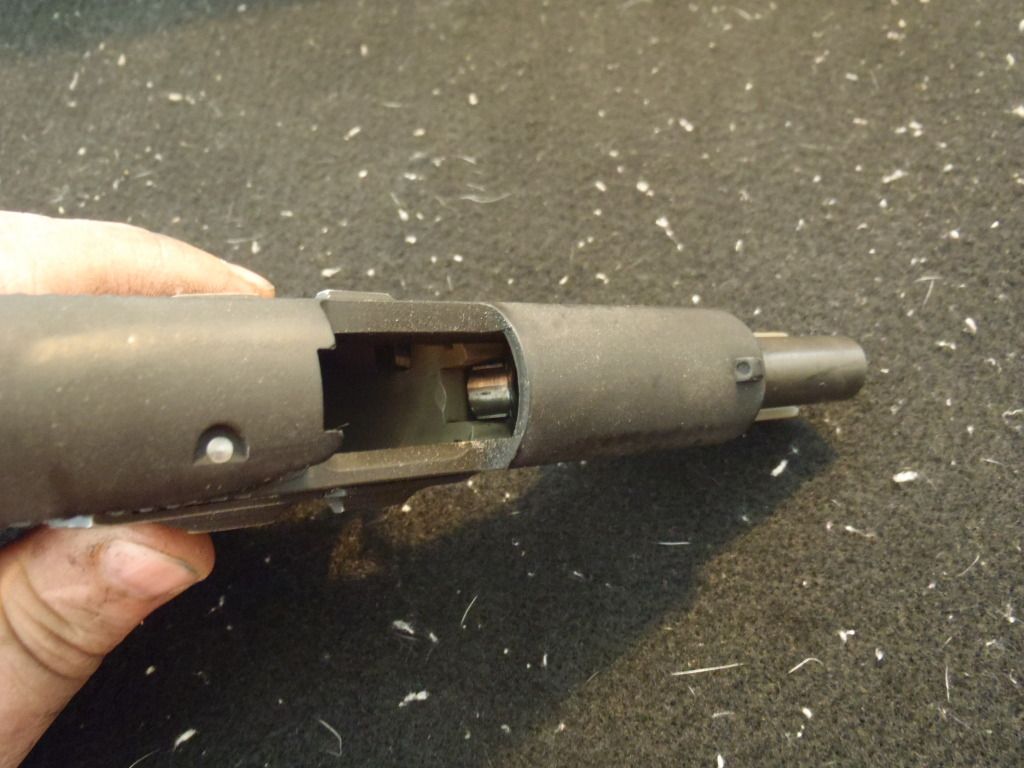 Field strip and remove grip...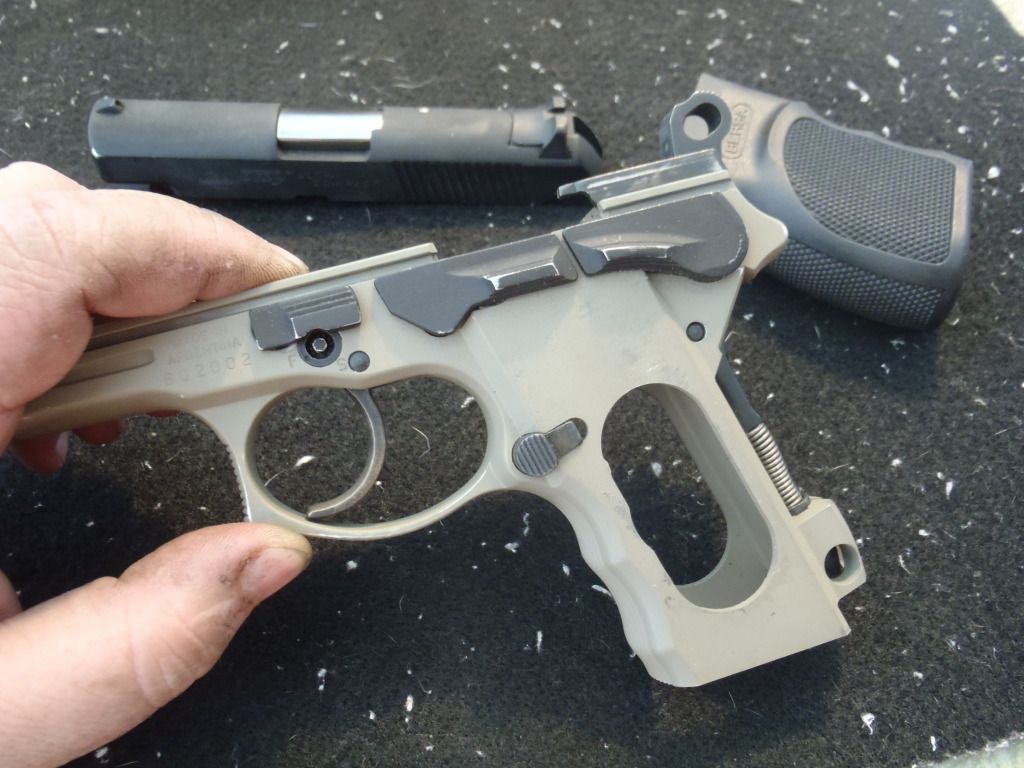 Remove mainspring & hammer strut...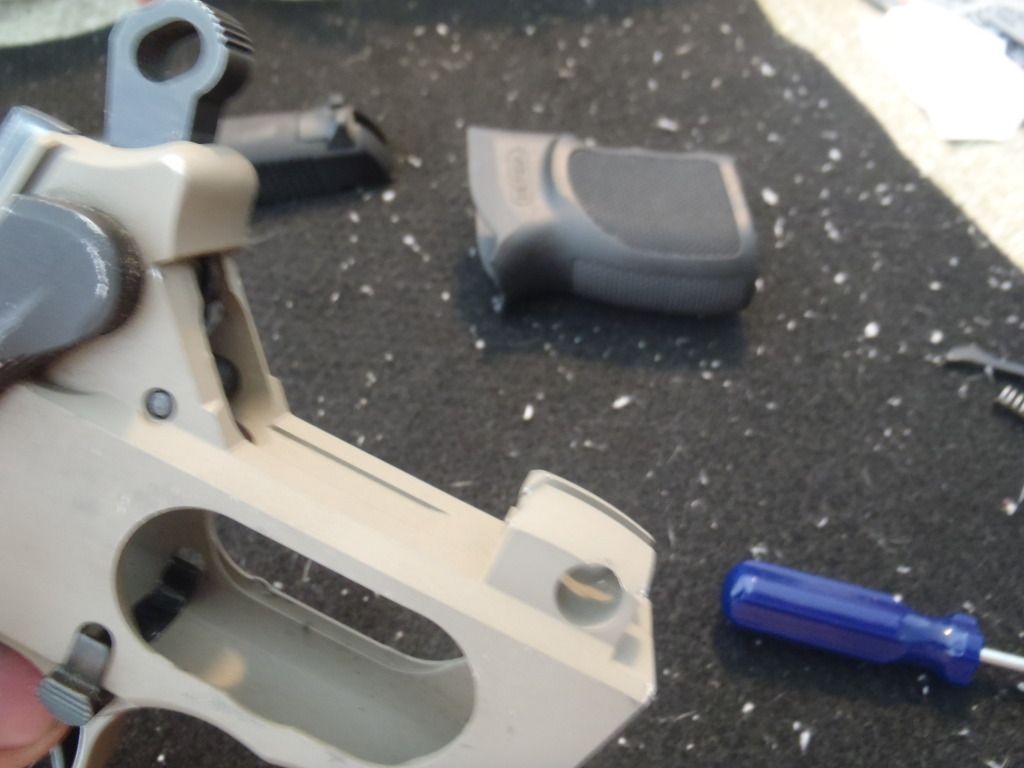 Pull drawbar away from frame, only move it out far enough to clear the hole in the trigger.
It is held in place by the top leg of the trigger return spring.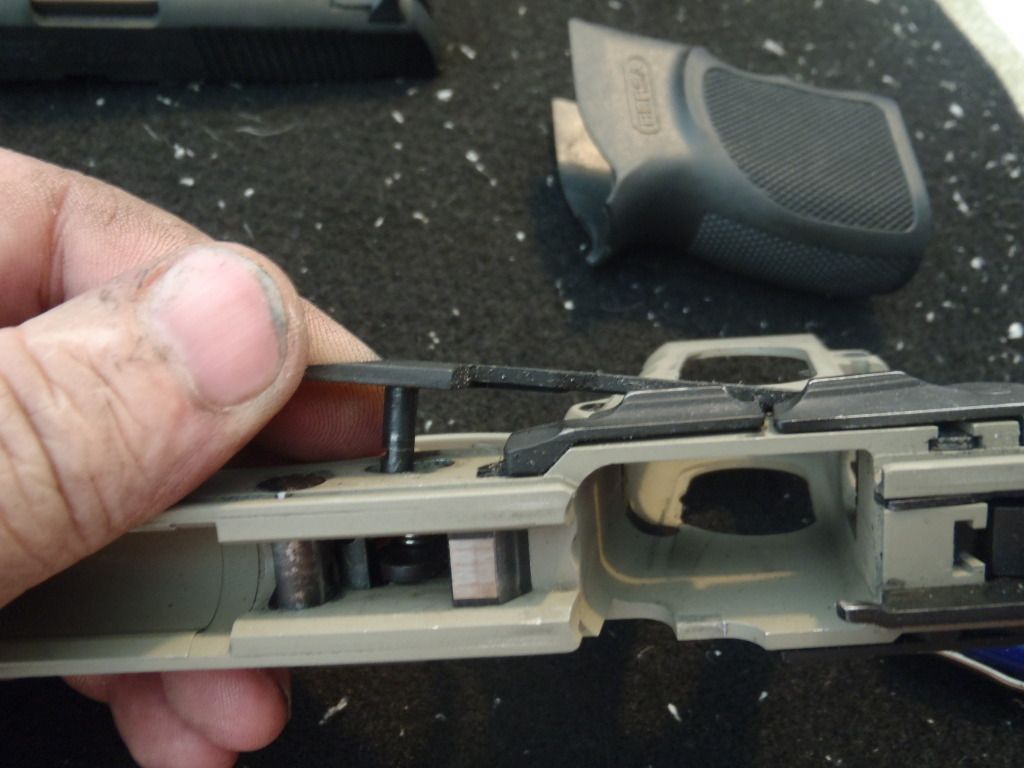 Push the trigger pin out from the right. It will offer almost zero resistance since it is also retained by the trigger return spring which was unloaded in the last step.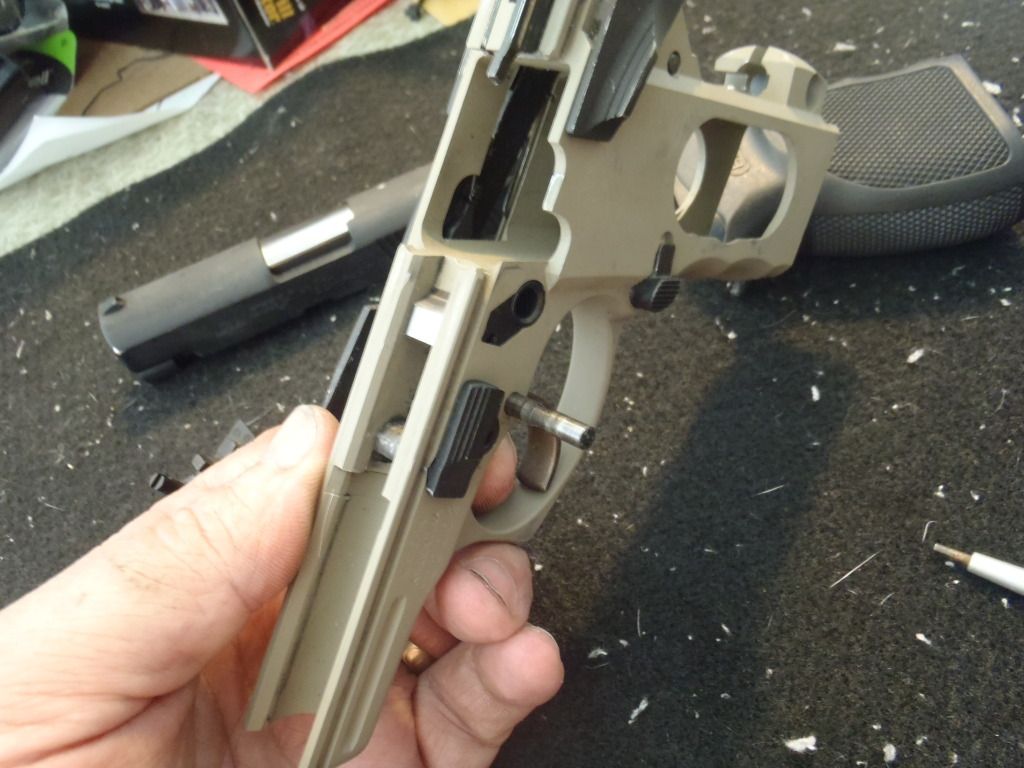 The spring is oriented so that the leg with the slight bend rests on the frame, the straight leg goes in the groove on the drawbar.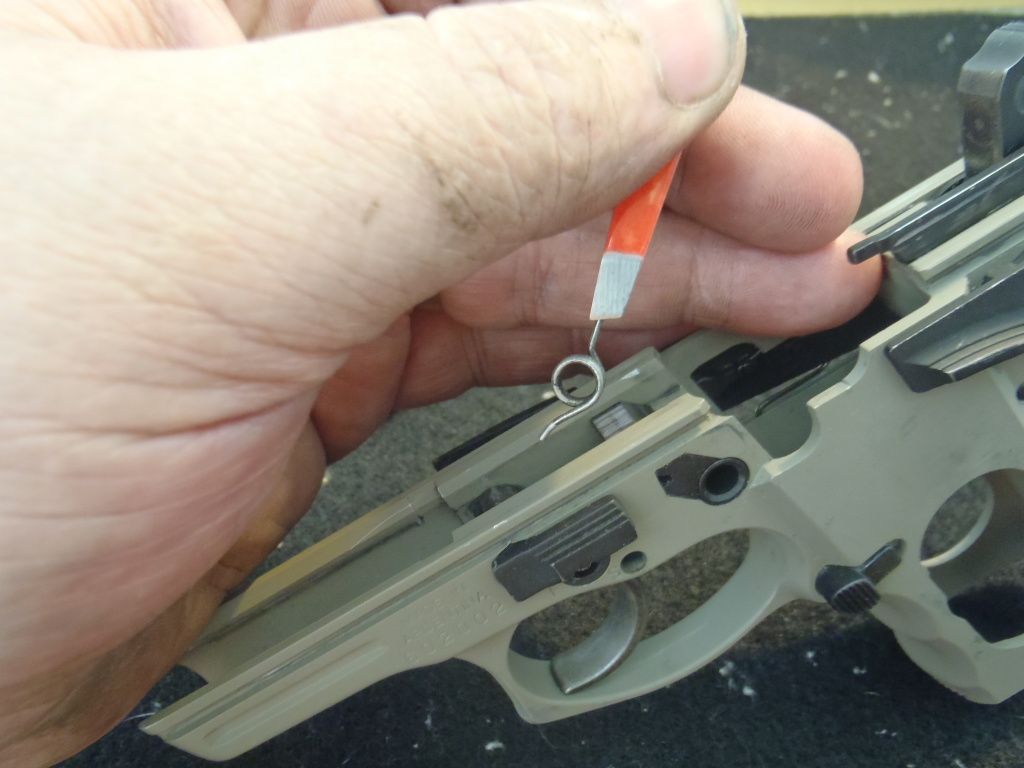 Slip the trigger pin back in making sure it goes through the return spring and the lower leg is not sticking out below the frame.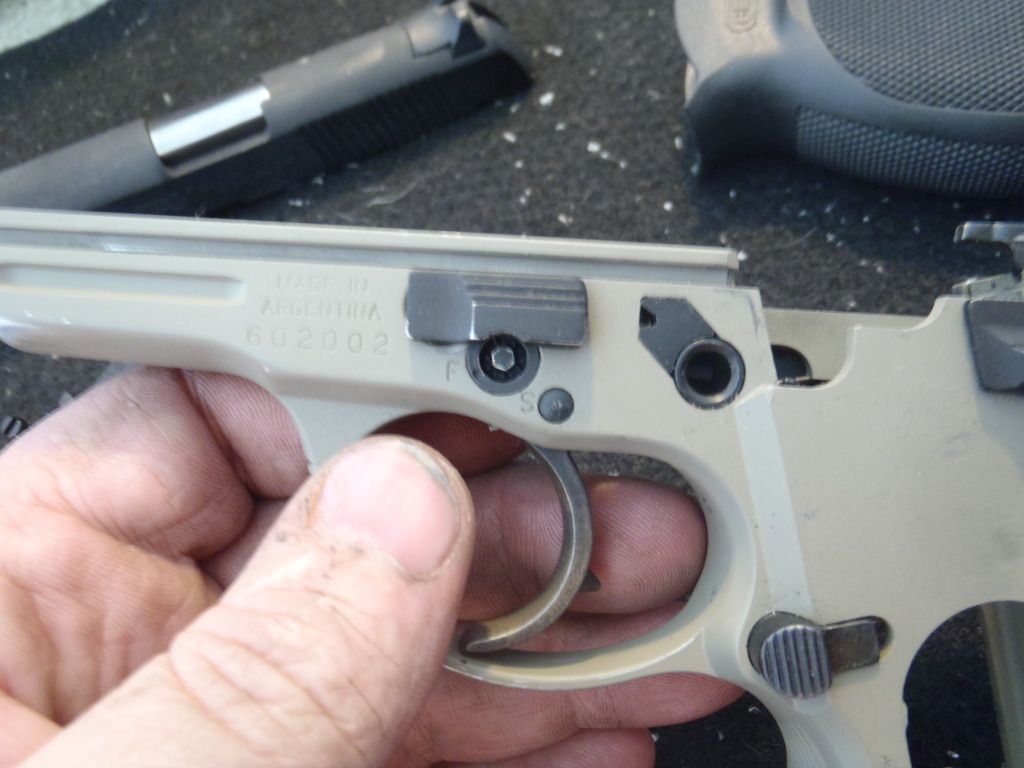 Pull the straight leg of the spring up, then slip the drawbar back into place. Ensure the spring is seated in the groove on the drawbar pin. Sometimes it is helpful to push the spring up from below, not always and be careful not to scratch the trigger guard.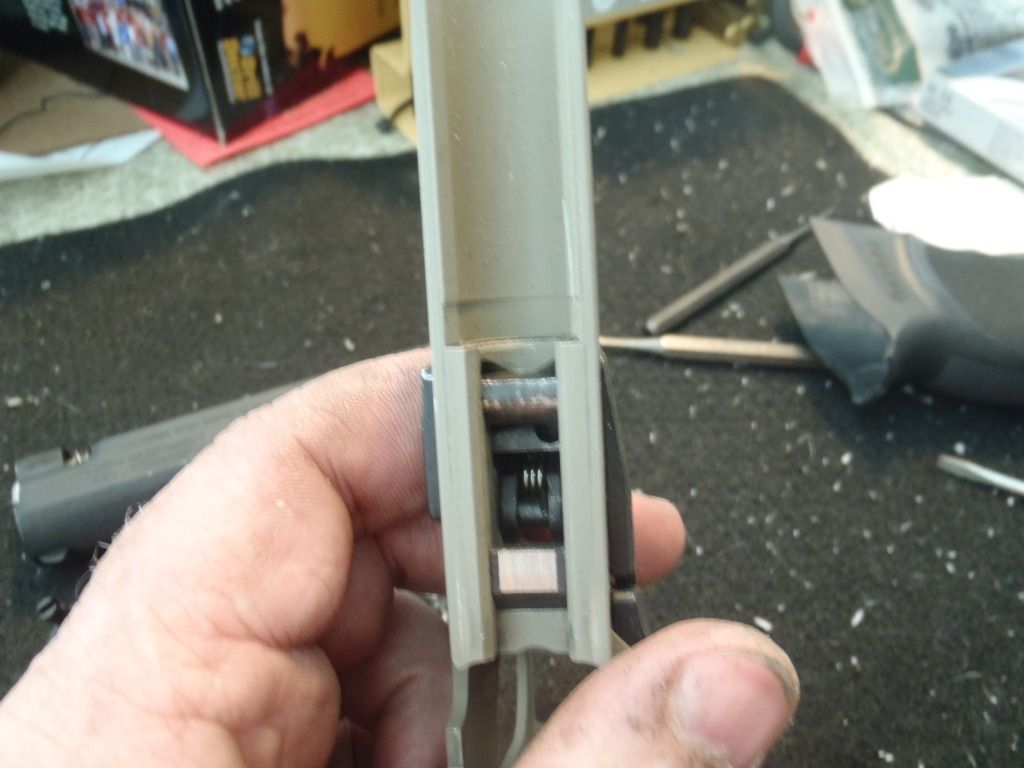 Reinstall the mainspring & strut and the grip. You're done.
In these photos the left side slide release is removed. It's not really necessary for this job.