Hi there! I'm new to this forum, but not new to Bersas. I had a Thunder .380 that I ended up trading in on an assault rifle back when there was the scare that they would all be banned (guess that was 08). I regretted doing that later as there was no ban and it was such a sweet little gun, even if the rifle that replaced it was sweet too.
Since then, I've always been intrigued by the Bersa line (particularly the 9mm variants) but never had a reason to pick one up, until now. Long story short, I have forever sworn off any polymer framed striker fired guns (aside from the micro .380s anyway, I love my LCP and TCP) from here on out, because they never feel right or I can't shoot them right or they are too uncomfortable to carry. The only one that came close was a Glock 26, which shot perfectly but was weird to hold and was a thorn in my side to carry. Replaced it with my Kahr CW9 (which I still have) that carries with amazing comfort and feels good in the hand but I can't seem to hit the side of an aircraft carrier with it. Enter the Bersa Thunder 9 UC Pro...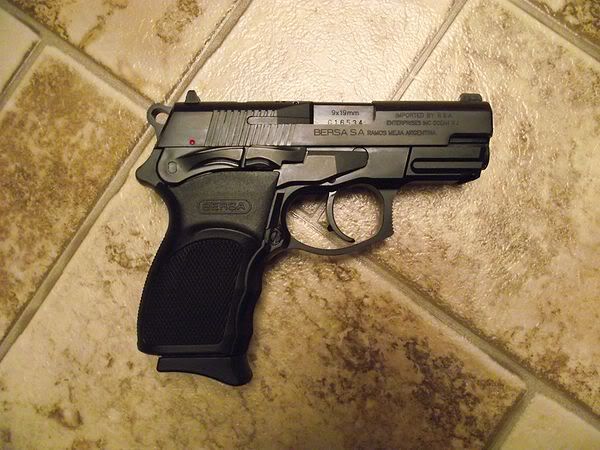 I know you've all seen a million of these, but I like posting pictures anyway.
This is it side by side with my Colt Commander 1911, my other favorite carry gun. I have absolute confidence in my ability to hit anything with this gun, and it's great for winter carry (prints too much in summer). I want the Bersa to give me the same feeling for summer carry.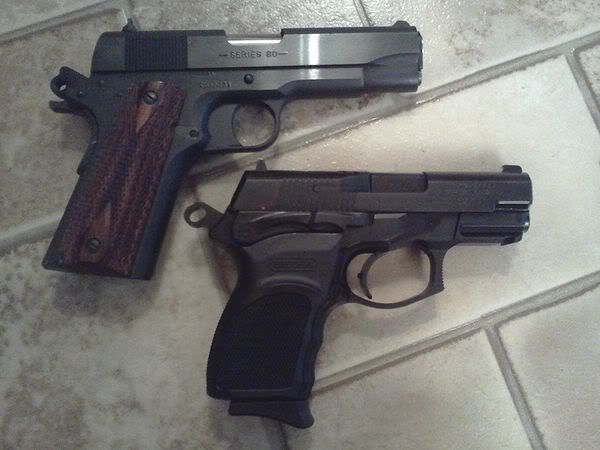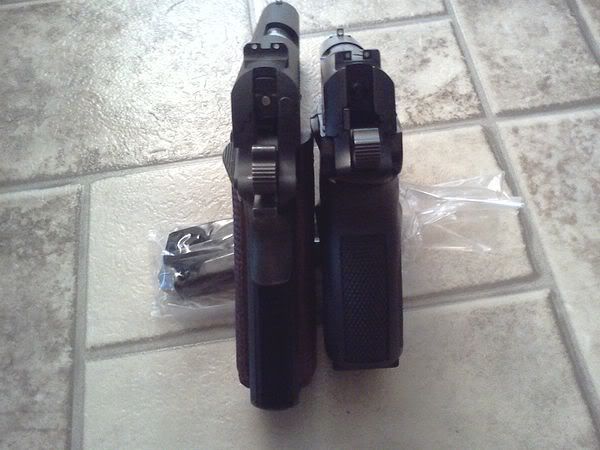 I've already taken it out for shooting, just for about 26 rounds (two mags) worth though. It was a natural shot, like the 1911 is and the Glock used to be. Good accuracy, remarkably good feel in the hand, and minimal recoil compared to lighter polymer guns.
I found an old holster for it that was made for my Glock 26 which happens to fit the Bersa as well. Granted, I was a lot fatter (bout 70 pounds worth) when I last carried the Glock but the Bersa feels so much better on me and doesn't bite into my side. I think that last part was more my fat than the Glock's fault, but still it does feel better.
Overall, I love my new Bersa, especially the way it feels in my hand. It feels great. Love the all steel construction too, and the great features at such a low price point such as the polygonal rifling. Really don't think I could have made a better choice unless I spent hundreds more, and even then...
I'd really like to hear about your Thunder 9's too. Tell me what you like about it, don't like, range stories, how you carry it and how often you carry it, things you recommend, opinions, whatever! I want to hear it!
.
.
.