I liked my 590 Cruiser, but with the pistol grip only set-up I didn't get out and shoot it very often. So, I picked up the Blackhawk Knoxx SpecOps adjustable recoil-reducing stock this afternoon. Installation was a breeze.
Before pic...
...and with the new stock...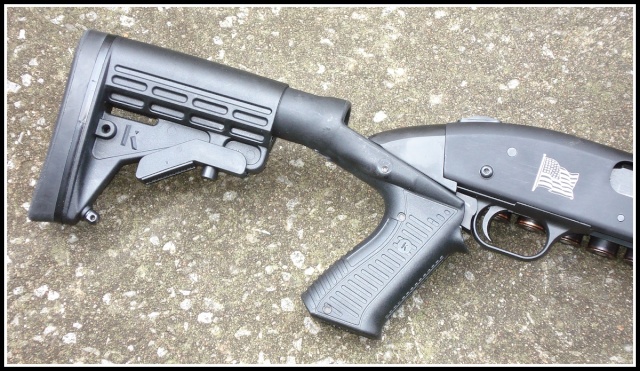 Here it is with the 590A1...
The new rig is a much more practical for me and it'll get a lot more range time now. It's got a great feel to it and I can't wait to get it out to the range tomorrow.